The green coloured bench across the Bada Gumbad in Lodhi Gardens would (again) be missing the morning 6 am annual celebrations of December 28. For many years the nattily dressed Arun Jaitley, in his golf cap and jacket, would celebrate his birthday with his Lodhi Garden morning-walk friends. A big foodie Arun Jaitley, would celebrate the occasion with his cakes, pakoras, tea and assorted goodies.
Remembering the versatile leader on his 2nd death anniversary
It's been 2 years! Sometimes I feel your loss will never sink in, but at those moments I remember something & feel happy again. I remember that through your love, wisdom, resolve & dreams – your presence will live on within me! : Sonali Jaitley Bakhshi, Lawyer and daughter of former Union Minister, Arun Jaitley tweeted this on the 2nd death anniversary of her father.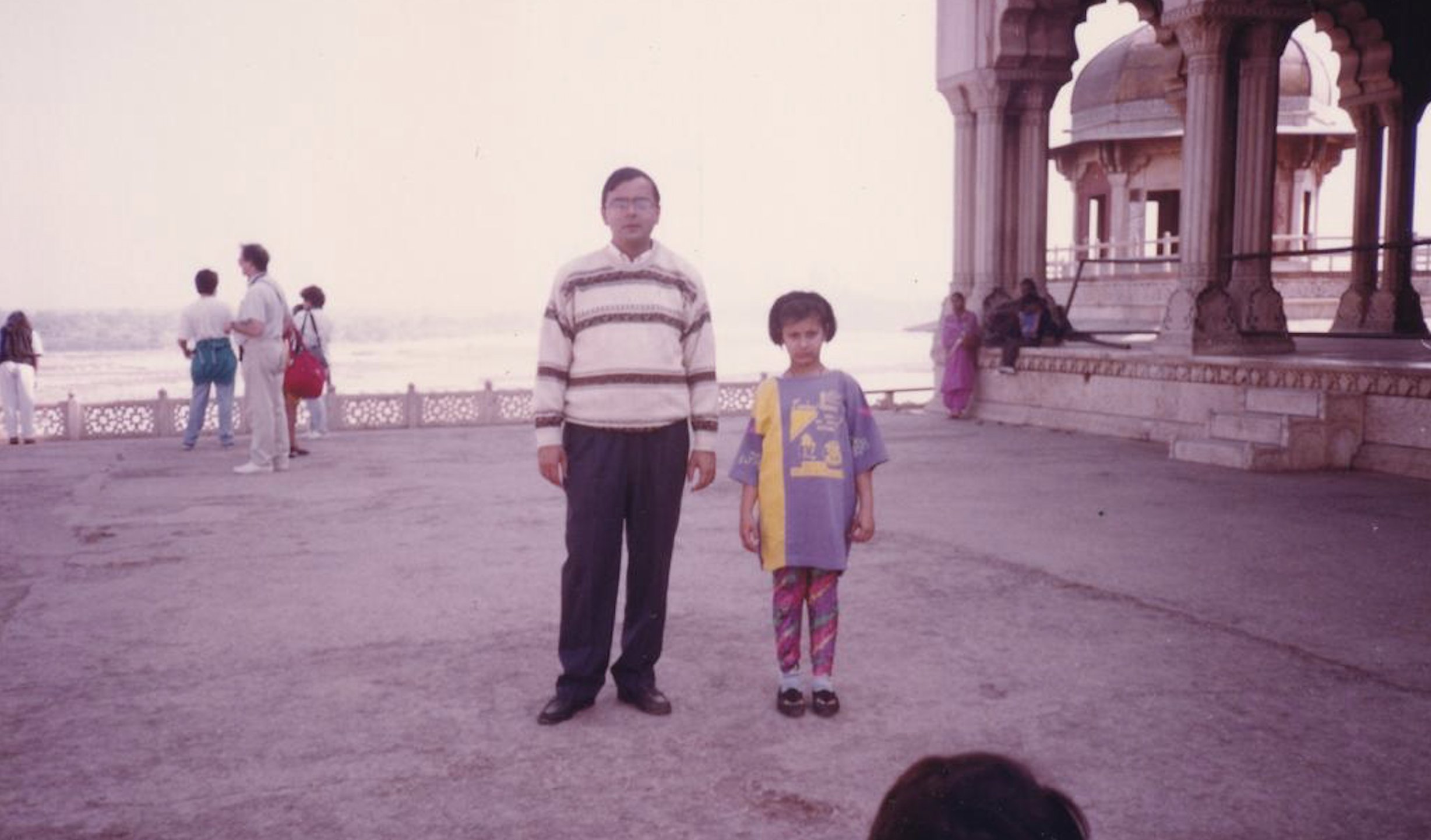 Image Courtesy: https://twitter.com/sonalijaitley/status/1429994767081902088?s=20
Known for his successful career in courtroom and politics, Arun Jaitley had exemplary qualities one of the sharpest legal mind, an erudite orator, a flamboyant leader of the Opposition, an excellent networker who knew how to mix his legal acumen with political skill.
'Law is my profession, Politics is my passion!'
Politics excited and enthused Arun Jaitley the most. The Delhi University graduate, late Arun Jaitley started his political career very early in his life as a student leader of ABVP.
Protesting against the Emergency imposed by the Indira Gandhi government, the young Arun Jaitley was also put under preventive detention for 19 months. Despite being an active politician since 1980, he had never contested direct elections till 2014, when he unsuccessfully contested from Amritsar loosing to Captain Amarinder Singh. (Quoting from a memoir by Abhishek Singhvi): "His heart was always in politics. Law was only something he did as a profession, for his upkeep, for pursuing causes, public or private, for the camaraderie, for the width of opportunities it provided and, above all, for its inherent connect with public life".
The sharp-tongued and temperamental Arun Jaitley, the man for all seasons had the mastery of the political system and a deep understanding of complex legal and constitutional issues. It was considered that the astute strategist played a key role in bringing Narendra Modi at the national scene and was Modi's go-to advisor. From handling Modi's legal cases of the 2002 Gujarat riots to working on his political strategy in state polls to recommending him for the PM candidate, Jaitley played a key role. As the finance minister in the Modi government, he brought several key economic initiatives like Goods and Services Tax (GST), merger of the railway budget with the general Budget, introduction of the Insolvency and Bankruptcy Code and of-course the controversial demonetisation.
Paying homage to Arun Jaitley on his 1st death anniversary (last year), PM Modi tweeted:
"I miss my friend a lot,"
Success was never Individual
In public life it is important to be patient, not disheartened or dissolution and to keep your foot in.  Jaitley has influenced many lives with his charismatic personality and curious mind and an uncanny ability to connect with people from across parties and background.
Well, I can't leave a lady standing, while I sit
Considered to have the perfect blend of the sharp legal brain and humility Jaitley was an institution in himself and earned not only respect but more. Quoting from a (24th August, 2019) memoir by Paroma Roy Chowdhury – Chief Communications Officer, Dream Sports (Dream11) and visiting faculty, Shiv Nadar University : I never knew Arun Jaitley personally. But I did meet him a couple of times in the course of work. What always struck me was how courteous and gentlemanly he was. Once I had escorted SoftBank Chairman Masayoshi Son to the top table at a government function, where Mr. Jaitley was already seated as the Chief Guest. There was only one vacant chair meant for Masa. Mr. Jaitley immediately stood up and gestured towards me to take his chair. Highly …embarrassed, I refused , only to hear, " Well, I can't leave a lady standing, while I sit. I would always remember him as a gentleman, who stood up for an ordinary woman, when he absolutely didn't have to.
When I mumbled the amount, he took out a five rupee note, and the admission fee was paid.
Arun Jaitley was multifaceted and was known to be one of the most affable person. His friendships were deep, abiding and unconditional. His support to his staff — financial, economic, moral, medical, educational — is legendary.
One day, as freshers were enrolling at Shri Ram College, Jaitley was hanging around as senior students often do. Among the freshers was Rajat Sharma, from a modest family, just out of a municipal school. While paying his admission fees. Sharma was down to counting one rupee notes and coins, Jaitley – who didn't know Sharma at all – noticed this, walked up and helped out. A small gesture led to a lifelong bond – and to a debt that was very minor but could never be repaid.
https://www.celebsafar.com/rajat-sharma-the-pioneer-of-new-era-of-journalism/
To his last day, Jaitley counted Sharma – now a media star – as one of his closest Friend, guardian and guide. https://rajatsharma.in/arun-jaitley-my-friend-guardian-and-guide/
Darling of Media
A great orator and communicator, Arun Jaitley was one of the most modern, suave and English-speaking faces of the BJP. With multi-faceted experience and acumen, he was the darling of the media and regularly hosted gathering of media personalities.
Quoting from a memoir of Shweta Punj: From the young to the old, from journalists to cricketers, from Bollywood actors to politicos– everyone has a story to share about Arun Jaitley. He was among the few of his generation of leaders who was loved and revered in equal measure. I learnt how individuals can become so much larger than life by their sheer ability to connect with people across all walks of life. relationships can be built and nurtured across ideological, political or any other barrier–you can be friends even if you disagree with each other. Foresight and vision are built through life experiences and no one is too big or small to learn from. Shweta Punj is a policy wonk and has spent the last 17 years reporting on policy, business, the economy in India and the United States.
https://www.indiatoday.in/india/story/my-life-lessons-from-mr-arun-jaitley-1591206-2019-08-24
Integrity:  Man of impeccable integrity
Arun Jaitley a master of facts and information in his legal career had represented many MNC including PepsiCo against Coca-Cola India and Vodafone. It was in 2014 Arun Jaitley, then the Finance Minister of India, produced from dealing with matters pertaining to the Vodafone tax dispute and delegated the same to the minister of state stating that while he had stopped practicing as a lawyer but prior to that he had considered in the matter of Vodafone on various taxation issues and therefore considered it appropriate not to deal with the matter as a Minister.
Quoting from a memoir by Abhishek Singhvi: Unlike many of his contemporaries (and friends!), he was a fair counsel who never took unfair advantage of delay stratagems, did not indulge in technical/ procedural traps or obstructive tactics, and never humiliated or berated his opponent. His approach and style in law was the same as in his political addresses.
https://www.hindustantimes.com/india-news/when-arun-jaitley-and-a-congress-leader-teamed-up/story-Pr5FyJi3jStptV6EoUvzaL.html
Network & Collaborate
Arun Jaitley was acknowledged as the ultimate backroom strategist who had Friends Across Parties.  The passage of the controversial GST was just one of the examples where many got a glimpse of Arun Jaitley as the master strategist and reconciler silently worked behind the scenes to build a political consensus. From meeting leaders of the key regional parties to business chambers, to Opposition parties to build consensus and ensure full acceptance by all the parties involved, it was Arun Jaitley all the way. There is a reason why in 34 meetings of the GST Council, it was said there was never been a vote, which by any measure is a tough standard to breach and the consensus-building talents to ensure full acceptance by all the parties involved negotiating power of Jaitley played a critical role.
. https://www.livemint.com/news/india/the-arun-jaitley-years-soft-skills-hard-battles-1559746578852.html
On his first death anniversary, daughter & lawyer Sonali Jaitley had penned  tribute to the publicly unknown facets of her father and stated Dad was not a career politician — he was first a brilliant lawyer. His secretary once asked him why he entered politics when he could've raked in millions through his practice. He just smiled and said: 'Law is my profession, Politics is my passion!'
Food for Thought
"Foodotes" is a better word than anecdotes as far as Arun and food are concerned. Mutual friends recount how he spent three hours searching for Saravana Bhawan/ South Indian food in Vancouver. He was one of the few who would be specific about planning the items for next day's lunch at the previous day's breakfast.
His old friends remember how once he left a famous Indian-food Michelin-rated restaurant in New York because he was unable to find "Nimbu Achar" and "Hari Mirch" or how he (Arun) travelled to and fro over 5 hours from Zurich to Lausanne and back to pick up Indian food from a Sardarji, very highly regarded for his tasty home-cooked delicacies in Lausanne . Journalists recall his meetings where the Chole Bhatura from Amritsar  and Paharganj were discussed with same respect as global economy and Gopala's Rasgulla for his friend Nitish Kumar, Bihar CM.
Rest in Peace. Arun Jaitley sir.
(all image courtesy Google Search and the media publications)
Anup Sharma (@TweetsAnup)
The author is a StoryTeller with more than two decades of experience in Public Relations and Corporate Communications. He is also the Senior Director at Public Relations Consultants Association of India (PRCAI) and advisor to various Literature Festivals in India.